Do you have a magnificent Aspen, Colorado home teeming with space that you don't know how to utilize? Level up your property and lifestyle by making a few lavish home upgrades.

Whether you enjoy watching the latest Hollywood releases or reclining in a soothing mineral bath, these upgrades will undoubtedly improve your quality of life. Incorporate one or several of these home upgrades in your Aspen home today!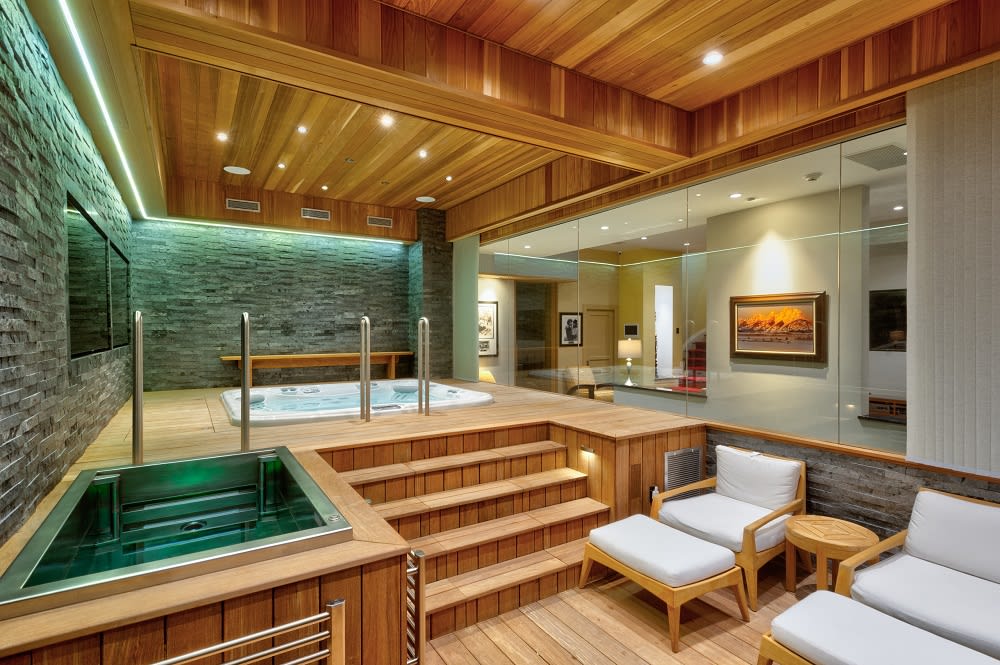 Credit: Houzz
Serene Spas
Instead of making the trip to a day spa and dealing with traffic, use robes and shared mineral baths, and create a personal sanctuary with a home spa.

When you design your own home spa, you'll have complete control over which facilities are included in your wellness space. You can include anything from a Himalayan salt room to an indoor pool with a sauna. With a spa at home, you'll never have to skip your much-needed self-care time, giving you the chance to prioritize your physical and mental well-being.

There are many benefits to having a private home spa. Here are just a handful.
Stress relief is a must in today's modern world. Everyone needs an outlet to unwind. Having a private, calming space at home is the perfect way to decompress and decrease your cortisol levels each and every day.


Reduce aches and pains in your back from working at a desk all day or your muscles after an intense workout in your home gym. In particular, a steam room can help reduce joint and muscle pain and relax your body.


Disconnect from the digital world in your personal wellness center. It's difficult to escape technology, especially before bed. Your spa will be the perfect place to disconnect and get in touch with your thoughts and feelings to ensure you can enjoy a blissful night's rest.


Prioritize your health and safety by not sharing massage tables, pools, and steam rooms.


Prioritize your time by spending less time researching spa venues and treatments and more time delighting in your home spa. You can hire massage therapists, aestheticians, etc. to visit your home and tailor treatments specifically for you!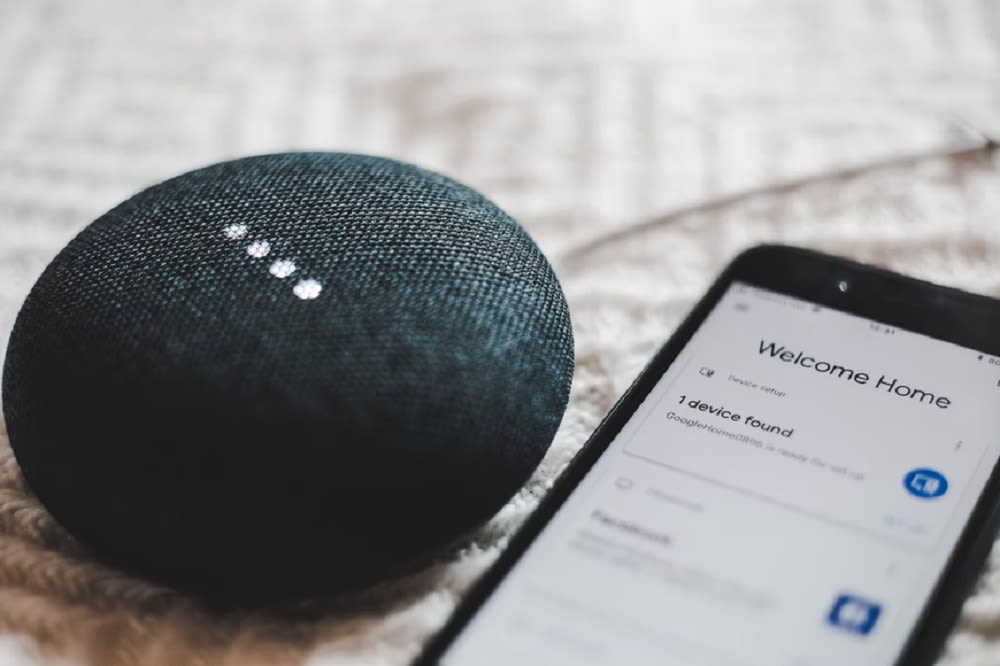 Cutting-Edge Technology
A luxury home requires integrated state-of-the-art technology. Keeping up with the latest technological advances is more than about keeping up with the conversation at your next cocktail party — it makes daily life easier and more streamlined.

With a touch of a button on your iPhone, you can control your home thermostat, lock your doors, set the lighting, and access your alarm system — all from miles away, if you wish. These integrated features are highly sought-after for the convenience they bring to daily life.

Here are a few modern, luxury home technologies that will take your Aspen home to the next level.
Smart lighting replaces traditional light bulbs with smart light bulbs, which have longer lifespans and provide low wattage. The best feature is the ability to control your home lighting remotely via the internet.


Radiant heat systems supply heat to your home flooring, panels in the walls, ceiling, and even the driveway. This luxury upgrade can be customized to keep your bathroom floors toasty and your Aspen driveway free of snow during winter.


Shade controls allow you to control your blinds, opening and closing them at specific times throughout the day. This luxury ensures you never miss a chance to rise with the sun or view a spectacular sunset. Smart glass technologies are another option for controlling light, heat, and privacy in your home.


Secure doors and windows offer an added layer of protection through ultra-sensitive motion detectors and face recognition and fingertip capability. This is a must-have feature to ensure the safety of your possessions.


Check out these additional smart home devices to make your home more livable.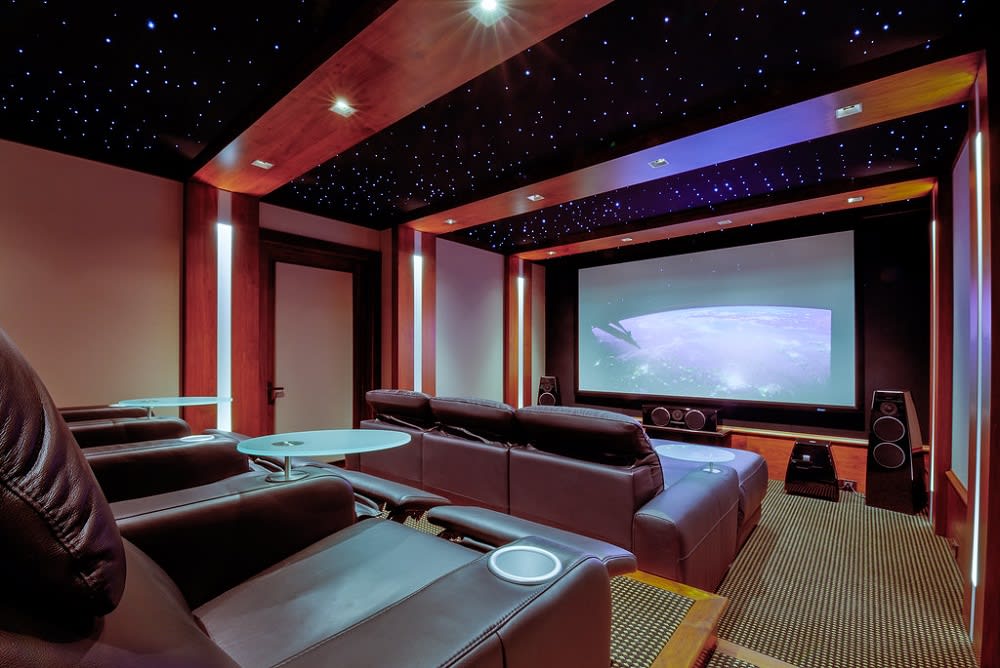 Sophisticated Theaters and Game Rooms
Nothing says luxury quite like having a room dedicated to playing games and watching movies. Picture yourself curling up in a large, plush theater seat with some freshly popped popcorn to watch your favorite flick in your very own home.

Well-to-do homeowners take their upgrades seriously, adding indoor pools, wet bars, and indoor basketball courts to create the ultimate in-home entertainment center. Decking out this room with an array of extravagant features creates a space you'll never want to leave.

Below are some essentials to create a lavish home theater and game room that you and guests of any age will appreciate.
Luxury theater seating is crucial. The best choices are typically leather and include cup holders, a swivel table for treats, and USB ports for charging devices.


Surround sound systems offer exceptional sound quality and deep bass to truly immerse viewers in the movie they're watching.


Proper lighting is key. Opt for Wi-Fi-controlled lighting for total control of the room's atmosphere.


Bass seat shakers make you feel like you're in the movie, vibrating your seats during particular movie scenes.


Universal remotes are a necessity. Once you can control your lights, projector, sound system, and any other tech you've installed in your theater/game room with one device, you'll never go back to having multiple remotes. Get one of these to spend less time searching for misplaced remotes and more time doing the things you love in the comfort of your home.


Blackout curtains help create the ideal environment for watching movies at any time of day while providing the ambiance of a commercial theater and additional insulation. Motorized curtains are your best bet since you can control them with your universal remote or smartphone.


A popcorn machine will really round out your movie-viewing experience. The best part of having homemade popcorn is the ability to make cheddar-flavored popcorn, caramel corn, or any flavor profile your heart desires!


Installing game consoles to enjoy on your massive screen with superior sound equipment adds another entertainment option. Feel free to add a pool table, pinball machine, or any arcade games that make you feel nostalgic about your youth.
Custom Gyms
Are you tired of waiting for the squat rack and sharing machinery with other sweaty bodies? Eliminate all of your gym-going woes by designing a home gym. The ability to work out where you want when you want is an invaluable luxury home upgrade.

Aside from unparalleled convenience, a home gym gives you total control over the equipment, cleanliness, and music playlists while ensuring you will never share the elliptical with anyone else. As you design your home gym, all the choices are yours and yours alone! Not into lifting weights? Set up your own private yoga studio complete with mats, blocks, straps, etc. More of a CrossFit junkie? Fill your gym with kettlebells, medicine balls, an adjustable bench, and anything you might need to sculpt your physique.

Your home gym can be as no-frills or as extravagant as you desire — fill it with anything from high-end exercise machines to basic barbells. Additionally, adding a dedicated workout room increases your home's resale value. Even if potential buyers don't need a home gym, having flex space will appeal to them.

Designing a home gym doesn't have to be a difficult task, either. Whether you prefer to pump iron with free weights or center yourself with yoga mats and blocks, it's all up to you.

Here are a few ideas to inspire you to get your home gym started.
Rubber flooring will add durability while also absorbing shock from jumping to reduce the strain on your joints.


A fantastic sound system will get you thoroughly pumped up for your workout.


A large-screen TV gives you the opportunity to kill two birds with one stone — catching up on your shows while power-walking on the treadmill.


Storage will help keep the space tidy. Opt for shelving, bins, baskets, or anything that flows well with your decor. After all, the last thing you want is to accidentally trip over equipment that was left lying around.


Mirrors on the walls allow you to check your form and see the progression in your workouts.


Decorations hanging on the walls really make the gym yours. Motivational posters, beautiful artwork, and photos from your favorite vacation are all excellent options.


A mini-fridge stocked with protein bars, snacks, and drinks allows you to fuel up pre-and post-workout.


A whiteboard is a perfect addition to mapping out a weekly schedule of your routine and fitness goals.

Are you looking to buy luxury Aspen real estate? Contact Steven Shane today for assistance in your search for lavish Aspen homes. Steven and his incredible team will work tirelessly to ensure you find the extravagant Aspen mansion of your wildest dreams.